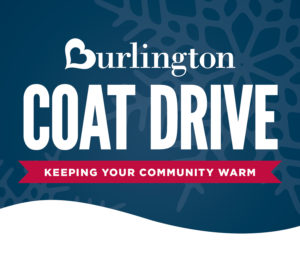 When: Mon. Nov. 16th – Mon. Jan. 4th
Where: Burlington Store# 887 7809-B Vancouver Plaza Drive Unit 200, Vancouver, WA 98662
Join us for the 14th Annual Burlington Coat Drive presented to you by Burlington and Delivering Good.
For the second year in a row, Lifeline Connections has been chosen to be the recipient of all coats donated to Burlington store #887 located in Vancouver, WA. These donations will help keep some of Clark County's most vulnerable patients warm throughout the cold, winter months.
As a thank you from Burlington for your donation, you will receive 10% off your entire purchase.
Thank you for your support!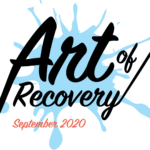 Thank you to all of the amazing artists that helped us celebrate National Recovery Month by sharing their recovery-inspired art! Art is a beautiful form of expression that helps reduce anxiety, build self-esteem and can help manage behaviors associated with substance use.
We hope that these pieces of art inspire you and that together we can spread the message that recovery IS worth it!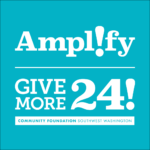 Thank you to all of our Lifeline Connections supporters for making Give More 24! a success! We raised over $2000 to purchase locking medication bags for our patients.
Interested in getting the word out or being a peer to peer fundraiser? Contact development@lifelineconnections.org