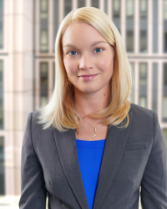 Andrea relocated from Philadelphia, PA to join Lifeline Connections as the President and CEO in September 2022.  Andrea is a values-driven leader with more than twelve years of behavioral health leadership experience across government and non-profit organizations. She sees her staff as partners that are key to success and is known to empower them to act by ensuring they have the knowledge, training, resources, and support to be successful.
Prior to Lifeline Connections, she held executive roles with the City of Philadelphia's Department of Behavioral Health and Intellectual disAbility Services (DBHIDS), most recently serving as Chief Program Officer and Behavioral Health Director. Andrea formulated the significant breadth and impact of the $1.6B healthcare agency by synthesizing initiatives, infrastructure, and outcomes from local, state, and federal funding sources across seven unique divisions. She provided strategic direction in the areas of housing and homelessness, the opioid epidemic, treatment access, violence prevention, and justice-related services. Andrea was lead writer of the Final Report of The Mayor's Task Force to Combat the Opioid Epidemic in Philadelphia and coordinated implementation of the recommendations.
Prior to DBHIDS, Andrea worked as a program manager for two Philadelphia-based nonprofit organizations, managing permanent supportive housing programs for chronically homeless individuals with mental health and/or substance use challenges, including program development and grand opening of Connelly House in 2010. Andrea's professional experience also includes live-in overnight support for a residential mental health program, hospital social work, senior services, and outpatient counseling. Brooks made a life-long commitment to helping the most vulnerable and disadvantaged individuals through community service and served as keynote speaker at the annual volunteer luncheon for the AIDS Coalition where she was honored with the President's Award for outstanding volunteerism.
Brooks is a licensed social worker and received her bachelor's degree in social work from Rutgers University-Camden and her master's degree in social work from the University of Pennsylvania.