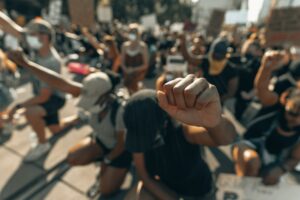 Lifeline Connections does not tolerate racism, prejudice, hatred, abuse or violence in any form. As an organization committed to the behavioral health of all, we must speak out and join the national voice decrying the oppression, injustice, and suffering of black people in our country and in the communities we serve.
Inclusion and diversity are core values at Lifeline Connections. We are committed to equity and justice in our daily work. We also commit to actively participate in conversations and actions in the communities we serve to address and correct persistent injustice, systemic inequality, and structural barriers to equity.
We commit to standing beside and supporting the black community to change what can no longer be tolerated.