Introduction
Substance Use Inpatient Services
Our inpatient treatment programs are individualized for each patient and offer a nurturing place to focus on your journey to wellness. We provide a safe, structured environment for you to start your road to recovery. Our residential programs include education classes and individual, group, and family therapy, plus recreational and social activities. At Lifeline Connections we believe in holistic care and some of our residential programs provide equine-assisted therapy and access to an exercise room and trips to the local community center.
Please download, complete, and email our Admissions Referral Form to: Admissions@lifelineconnections.org.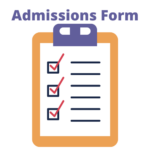 During your stay, you'll be surrounded by well-trained, licensed clinicians who understand what you're going through and care deeply about your success. They'll support you every step of the way with help, encouragement, and opportunities to empower yourself.
We offer gender-specific treatment in different locations because substance use affects men and women very differently.
Our Men's Residential program is located in the Center for Community Health Building on the VA Campus in Clark County, WA. We also have a Men's Low-Intensity Residential program in Bellingham, WA that focuses on individuals involved in drug court, and then to other North Sound residents that qualify. Additionally, both the Pregnant & Parenting Women's and Woman's Residential programs are welcomed at the Women's Recovery Center also in Clark County, WA.
Our overall focus is wellness and all of our residential programs are smoke and tobacco-free. We provide all the support you need to avoid smoking including lozenges and patches.
We accept most forms of insurance—find out what your coverage includes.
Detoxification Services
Residential Services
Independence from substance use is a process that requires work from everyone involved. Lifeline Connections' residential treatment program provides a network of support and treatment options that are customized to your individual needs. From yoga to pet therapy, our residential therapy options are designed not only to address substance use, but to help develop a healthier, more fulfilling life.
We want to make sure you're comfortable during your stay with us, so please check out a list of what to bring.
Schedule a one-on-one assessment with a licensed professional counselor.