Introduction
Pregnant and Parenting Women (PPW)
Moms that are parenting children from newborn to five years of age are welcomed into this homey environment for a six-month stay where they can focus on treating their substance use disorder while receiving substance use treatment, parenting classes, basic life skills classes, family support services and therapeutic childcare. You will learn and practice skills that will help your children thrive and grow.
16 beds
Length of stay is based on medical necessity but can be up to six-months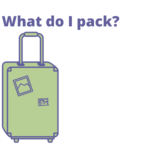 Pregnant & Parenting Women's Program Virtual Tour
Schedule a one-on-one assessment with a licensed professional counselor.