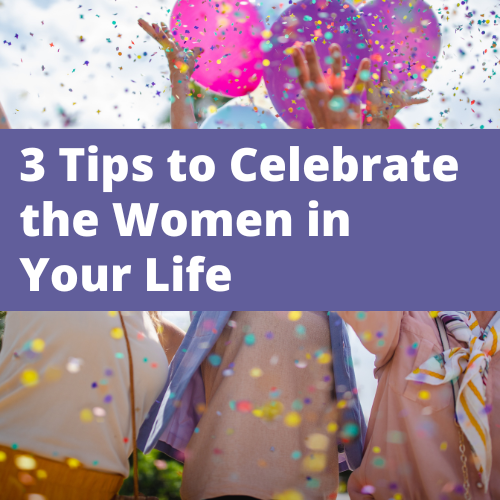 3 Tips to Celebrate the Women in Your Life
Celebrate the women in your life
What have you done to celebrate the women in your life? Women's History Month is ending. During this month many organizations and people focus on historical women. However, it's also important to celebrate the women in your life that you know personally. That is a great way to honor Women's History Month. We've outlined tips below to help!
Set aside time for a phone call
Many of the important, influential women may not be in the same town or in the same state. When you set aside time for a phone call where you can focus your intention to learn what they are up to, how they feel, or how they truly are doing it matters. So much of our time is spent attempting to multi-task, make sure there aren't any interruptions so the conversation can be as meaningful as possible.
Plan an evening in
It can be easy for most to plan an evening out, whether it's dinner and a movie or another type of activity. However, planning an evening in to celebrate the women or woman in your life has a lot of purpose. Make it a surprise. For example, when she/they are off work they'll open the door to appetizers or dinner on the table. You can also have her favorite music playing. Spend time away from the TV and talk. Not just about work but converse about goals or even current challenges that are stressful. Emotional support is a great way to show her you are there for her and you care.
Create a photo album
With the convenience of smart phones and the high-quality cameras on them, readily available pictures are always available. You can celebrate the women in your life or woman, by creating a meaningful photo album. There are plenty of online sources to upload, design, and have them printed. Some stores even offer local pickup. Capturing moments that bring both of you joy will be something treasured for years to come.
Do know a woman that wants help with a substance use disorder?
Lifeline Connections offers an integrated, holistic approach that includes therapy and case management specifically for women. Our Women's Recovery Center specialize in the treatment of co-occurring mental health and substance use disorders. Contact us and reclaim your life.
Above all, our compassionate team will work to design a custom plan for your treatment and wellness.