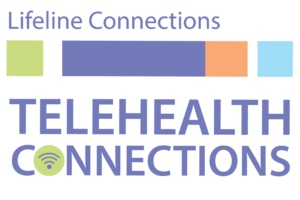 Virtual Treatment Options with Telehealth


In times of crisis, the risk of relapse increases. That's why treatment services are more important than ever right now and offered via telehealth.
Our outpatient substance use and mental health treatment programs are available in a virtual environment; allowing you the high quality of care we have offered since 1962 no matter where you are.
You can complete an assessment, see your counselor, attend group or anything else your custom treatment plan recommends – all using a safe, secure platform.
How to get started
Step 1: Call (360) 397-8246 ext. 0 to schedule an assessment 
You will receive an Intake Packet and other telehealth consent forms including a ROI (release of information) to complete via DocuSign before your assessment appointment.
Step 2: Complete your assessment
Your initial assessment tells us how we can best meet your unique needs. Our caring team of professional substance use and mental health counselors will determine what level of care you need to get your life back on track.
Step 3: Follow through with your recommended level of care
Your treatment plan may include any of the following:
Wi-Fi Hotspots in Washington State
There are numerous Wi-Fi hotspots throughout Washington State to help you access services.
DocuSign Overview
To get started you will need to sign paperwork that will be sent to you electronically through the DocuSign platform.  This brief review will assist you as you move through the process.
Zoom Tutorial
Other Resources