Introduction
Detoxification Services
Medically Assisted Detoxification Services
Often times our patients' first step toward recovery is in our Medically Assisted Detoxification program. Our caring team is with you every step of the way while your body is cleansed of addictive substances. If necessary, medications are prescribed to help minimize withdrawal symptoms.
Each patient will have their own room until it is time to move to their gender-specific inpatient program.
The average stay is 3-5 days.
Call to check availability of a bed 24/7: (360) 397-8246 ext. 40000
To schedule an admit appointment call : (360) 397-8246 ext. 30500
*Individuals with benzodiazepines in their system will need to call and reserve a bed.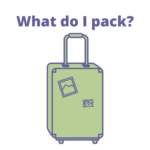 Schedule a one-on-one assessment with a licensed professional counselor.