Introduction
Detoxification Services
Medically Assisted Detoxification Services
Often times our patients' first step toward recovery is in our Medically Assisted Detoxification program. Our caring team is with you every step of the way while your body is cleansed of addictive substances. If necessary, medications are prescribed to help minimize withdrawal symptoms.
Each patient will have their own room until it is time to move to their gender-specific inpatient program.
The average stay is 3-5 days.
To schedule an admit appointment call : (360) 397-8246 ext. 30500
*Individuals with benzodiazepines in their system will need to call and reserve a bed.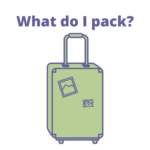 Short-term Non-Medical Detoxification (Sobering Services Unit)
The co-ed Sobering Services Unit helps residents of Washington State manage intoxication in safety and comfort. Case management services provide a bridge to treatment programs and other community resources.
16 beds (overflow beds are available when needed)
Up to 12-hour stay
Open: 7pm – 7am
Phone: (360) 397-8246 ext. 30392
Sobering Unit Response Vehicle (SURV)
The Sober Unit Response Vehicle (SURV) is part of our Sobering Services program. The vehicle works with community partners like local hospitals and first responders by providing transportation to individuals who are intoxicated, or under the influence of other harmful substances, back to our Sobering Services program. The SURV also provides community outreach, engagement and harm reduction kits.
Schedule a one-on-one assessment with a licensed professional counselor.