Lifeline Connections – COVID-19 Update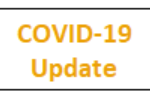 We have no confirmed cases of COVID-19 in our facilities at this time.
(Updated: 3/31/2020)
WE ARE OPEN, with strict protocols in place, and are serving patients in person, via telephone and telehealth. Please call us – we are here to provide hope. help. Healing.
We are actively monitoring and following CDC guidance, as well as, that of our state and local public health department. Hand hygiene, social distancing recommendations, and rigorous environmental cleaning continue to be top priorities for us.
Sobering, Detox, and Inpatient Programs
The Admissions Department is conducting a telephone screen on patients prior to scheduling a bed and all patients are being screened upon arrival to any residential unit.
All residential programs are currently admitting patients. Patients and staff are being screened up to 2x daily for symptoms. Increased social distancing measures have been implemented. Regular cleaning and disinfecting is occurring in our programs. Patients are assigned to single rooms when possible.
Meals times are staggered in inpatient programs allowing for recommended social distancing requirements.
The Sobering unit is admitting patients 24/7, after following COVID-19 screening protocols. Meals are being delivered to patient rooms.
One room on each unit has been identified to be used for isolation should patients become symptomatic.
Detox is admitting patients. Patients should schedule through Admissions ((360) 397-8246 x 30500) for daytime admits. Walk-in admits are being accepted 7pm-7am, with restrictions as stated in bullet #1.
Patients have more virtual access to connect with loved ones. All outside visitation has been suspended until further notice.
Patients have outside access for walks in non-public areas. Outings are restricted, other than for urgent medical needs.
Outpatient Services – are open and operating under the latest COVID-19 protocols.
We are quickly moving toward additional telehealth services in outpatient programs!
Assessments – Open access/walk-in assessments are suspended. All assessments are by appointment. Call specific location to schedule. (https://lifelineconnections.org/hours-phones/)
Medication Assisted Treatment & Rapid Response. In person and telehealth services now available.
Medication Management. Telehealth coming soon.
Mental Health. Services are being offered individually and telephonically. Telehealth coming soon. All group sessions have been suspended.
Outpatient Substance Use Disorder – Group sessions are limited to larger room sizes with no more than 10 people in a room. Group sessions are being moved to telehealth and telephonic soon.
Urine Analysis Services are open and all patients are being screened for COVID -19 symptoms.
Support Services & Events
Recovery Resource Center –CLOSED through mid April at which time conditions will be re-evaluated. Patients can contact their Recovery Coach directly.
Camp Mariposa – March camp is CANCELLED. Watch for continued updates regarding the April day event and the status of the May camp.
Campapalooza – Lifeline's May 2nd fundraiser is CANCELLED. We look forward to sharing information about exciting alternative opportunities to support Lifeline Connections in the months to come
Mental Health First Aid – CANCELLED. Watch for updates on rescheduled dates & times.
Connections Cafe & Catering – CLOSED. Visit https://connectionscafecatering.com/ for the latest updates.
Crisis Wellness Center – Individual or small group tours may be offered the end of April in anticipation of the opening of this new service. Contact marketing@lifelineconnections.org if you are interested in a tour. We will keep you abreast of tour options as we continue to monitor the changing health environment.
← View More Posts