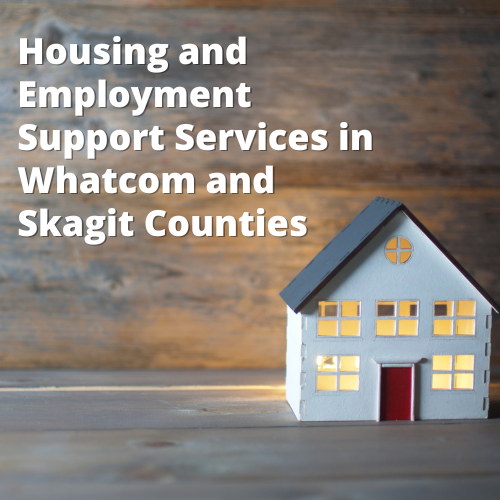 Housing and Employment Support Services in Whatcom and Skagit Counties
Support services in Whatcom and Skagit Counties
Lifeline Connections has been able to provide funds to subsidize rent and offer employment and peer support services in Whatcom and Skagit Counties. Support services can range from active listening and being the warm support for empowerment, starting or returning to academic aspiration or to developing job skills and even long-term housing goals. Peer Support Specialists are vital to the hope, help and healing to individuals reclaiming their confidences and breaking unhealthy cycles in their lives.
Currently, Lifeline Connections uses the Housing and Recovery through Peer Services (HARPS), Substance Abuse Prevention and Treatment Block Grant (SABG), Community Behavioral Health Rental Assistance (CBRA) and are forming their own Foundational Community Supports (FCR) team.
These resources and others pair together to serve individuals and their households that experience complex behavioral health needs. Each month between 20 and 80 people receive support services with strong growth anticipated in the next year.
Additionally, through partners and landlord relationships, they've provide a bridge for those being discharged from treatment into various housing options. Some of these include recovery houses, recovery residences, oxford houses, transitional housing and more.
A referral and intake are necessary and typically completed over the phone. They may also see a Peer Support Specialist. This support specialist will meet them to explain expectations and begin to identify goals.
How to receive support services
Do you need housing or employment assistance or know someone who does? Please contact Lifeline Connections to begin the intake process by calling (360) 922-3030.