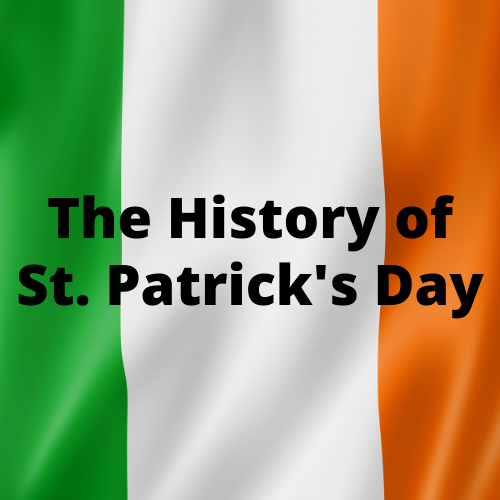 The History of St. Patrick's Day
St. Patrick's Day – do you know the history?
St. Patrick's Day is an Irish celebration for a man named Patrick who was born in Roman Britain in the 4th century. He was kidnapped at the age of 16 and brought to Ireland as a slave. Patrick later escaped and returned around the year 432. Additionally he was on a mission to convert the Irish to the Christian religion.
When he died, March 17, 461 he had been instrumental in opening monasteries, churches and many schools.
The legend of St. Patrick
There are many legends surrounding St. Patrick. For example, one says he drove the snakes out of Ireland and used the native clover with its three leaves to explain the Trinity (Father, Son and Holy Spirit).
Years later Ireland celebrates with religious services and traditional feasts.
Other ways St. Patrick is celebrated
The first parade to celebrate St. Patrick's Day took place in America on March 17, 1601 in what is now known as St. Augustine, Florida. More than a century after that, Irish soldiers marched in New York City in 1772 to honor the patron saint.
Now days there are countless parades and celebrations with shamrocks and the traditional Irish color green. Additionally, a lot of organizations hold fun runs and races to honor St. Patrick.
The tradition of leprechauns is likely from the Celtic belief in fairies that could use magical power and trickery and eventually got interwoven into St. Patrick's Day.
Celebrations in Ireland
In Ireland, this holiday is religious and many businesses are closed.
However you celebrate, know that this holiday was originated on the growth and prosperity of religion and community.