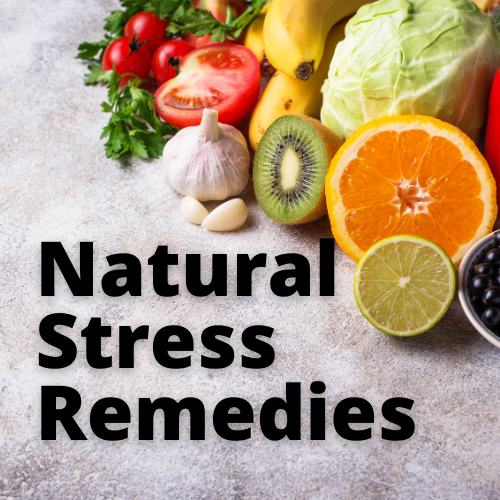 Natural Stress Remedies
Natural Stress Remedies
Do you experience more stress right now than before and want natural stress remedies? Almost a year has passed since the start of the COVID-19 pandemic which continues to shut down business, schools and has changed the way it is recommended to interact with family, friends and people in general. Aside from that, there was a highly publicized presidential election. Even if you may not feel the stress on a regular basis, these stressors can still affect how you may feel with simply the energy around you.
There are many natural stress remedies that can help and they can also boost your mood and energy level.
Ashwagandha
In traditional Indian medicine, this herb will energize and fight stress. When taken regularly it can actually provide resistance to stress and reduce anxiety.
B vitamins
B6 and B12 help maintain a healthy immune system which in turn regulates the body's response to stress.
Chamomile tea
Tea is naturally soothing; however chamomile can alter the level of cortisol, a stress hormone which will reduce your stress and anxiety level.
Magnesium
This mineral is essential for healthy nerve and muscles. It also promotes relaxation and regulates your body's response to stress. Additionally, it is recommended to help those with depression.
L-theanine
This amino acid found in green tea has a relaxing effect. Additionally it improves focus and memory.
What if these aren't enough?
Lifeline Connections commits to long-term mental wellness for our patients. We offer an integrated, holistic approach that includes therapy and case management. Our doctors specialize in the treatment of co-occurring mental health and substance use disorders. They work to solve ones that have a compounding effect. Contact us and reclaim your life.
Contact a doctor for a referral or find a therapist. They can work to design a custom plan for wellness.  Secure treatment is over the phone or computer with telehealth, providing coping skills for grief, loss, depression and anxiety. They will work with you one-on-one to get you feeling better.