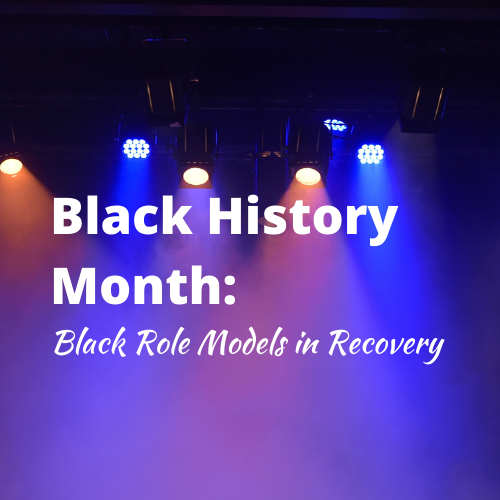 Black History Month: Black Role Models in Recovery
During the month of February we celebrate Black history month and we would like to celebrate those Black role models in recovery. People of color have many barriers when it comes to medical treatment but even more for substance use treatment. There's the stigma that surrounds it, the difficulty to find the most appropriate treatment provider and one that understands the culture.
Even with these obstacles many of our Black community members begin their road to recovery. Additionally, the diversity and cultural awareness in treatment facilities work to become more inclusive every day. Furthermore, an increase in public awareness from those in the spotlight helps open the door and open conversations to help eliminate stigma.
Black role models in recovery
Queen Latifah
This well-known singer, song writer, rapper and actress was born in Newark, New Jersey. After her brother's death in 1992 in a motorcycle accident that she gave him as a gift she began using substances and alcohol as a way to cope. After an arrest for possession in 2002 she made the decision to seek treatment. She has been in recovery since.
Samuel L Jackson
Samuel L. Jackson has been nothing short of outspoken when it comes to his recovery. He sought treatment in 1991 after a long battle with alcohol and crack-cocaine. His wife, LaTanya and daughter, Zoe are credited to his recovery. In an article that highlights other celebrities' recovery stories he says "recovery is a messy process. Mine certainly was. But the pain that comes from the stigma attached to addiction can make the journey toward recovery even harder. But when a celebrity speaks out about their addiction and journey to recovery, the world listens."
Darryl Strawberry
In 1983 Darryl Strawberry was drafted to the New York Mets, receiving Rookie of the Year. Throughout his 17 years in Major League Baseball he had multiple suspensions for substance use and other illegal activities. Further, in 2000 he violated his probation by taking painkillers while driving that causing an accident that led to house arrest. After many violations he ended up serving 11 out of an 18 months sentence in 2002.
Darryl reports he has been in recovery since and even opened a treatment center in St. Cloud, Florida and looks to open more in the future. He remains committed to helping those saying "It's not all about me. Sometimes people too often think celebrities and athletes are all about themselves and I was at one point…I was a great baseball player and had a chance to do that. I just want to be able to help some of those that are less fortunate than me."
Jada Pinkett-Smith
Jada Pinkett-Smith grew up with a mother that misused alcohol in Baltimore, Maryland. In an interview with ABC News she was very open and described her childhood was like living in a "war zone" of dugs addiction and poverty. After a realization in 1997 after drinking two bottles of wine she bravely began her road to recovery. "I've learned that recovery isn't just for those suffering from substance abuse, but that recovery is about recovering from our traumas, abuse, neglect, abandonment, lack of self-worth, disappointments, failed relationships, the loss of loved ones and so on…"
How You Can Get Help
There are many ways to get in touch with a counselor who will complete an assessment. Call (800) 604-0025 ext. 0 or fax either of these numbers: (360) 226-0896 or (360) 226-4670. Additionally, you can email admissions@lifelineconnections.org.
Let Lifeline Connections help you reclaim your life.