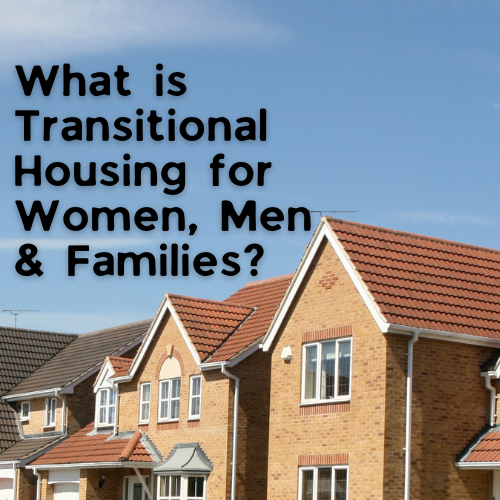 What is Transitional Housing for Women, Men & Families?
What is transitional housing?
When people hear the question, what is transitional housing they may think of an Oxford style house or a recovery house. So then, what is transitional housing?
It generally refers to a supportive, temporary house to help bridge the gap from those that experience homelessness. These transitional housing programs are short-term until a permanent residence is established.
How long do people stay in transitional housing?
In most circumstances the timeframe people stay in transitional housing is three months to a year.
Resources available
Many helpful resources are available in supportive housing. These range from life skills education to job training. In addition, it's an environment where people can begin to address the cause of homelessness, overcome trauma and begin to rebuild their lives.
Who else can receive transitional housing?
Those newly discharged from a mental health or substance use treatment facility can be eligible for transitional housing. There are many types, such as:
3/4 house: Sober living homes that help you transition back to your normal life
Sober Living Home: Homes where residents recover from substance use disorder
Halfway House: Variety of homes that can assist with substance use disorders, mental health disorders, physical disabilities and to transition back to society
Recovery Home: Transitional homes for those to help recover from substance use disorder, mental health conditions or disabilities.
There are times when you start a new journey; recovery or re-entering a community and you need safe, sober, supportive and stable housing to support that journey. For instance, we have options that allow you to focus on what really matters.
Supportive Housing
Supportive Housing assists people who are experiencing homelessness or who are transitioning out of institutional settings. In addition, this program helps you prepare, move into and maintain permanent housing. The process begins with a thorough assessment of your housing needs. A placement and support plan is developed with the goal to obtain stable housing.
Ask your clinician for a referral.
Recovery Residences
Recovery Residences are for individuals in recovery from substance use disorders. Individuals who meet the eligibility requirements for residency have an option for a month-to-month lease with affordable rent. Additionally, these gender-specific homes are managed by a live-in house lead with oversight by Lifeline Connections' housing staff.
You can receive a referral from your clinician.