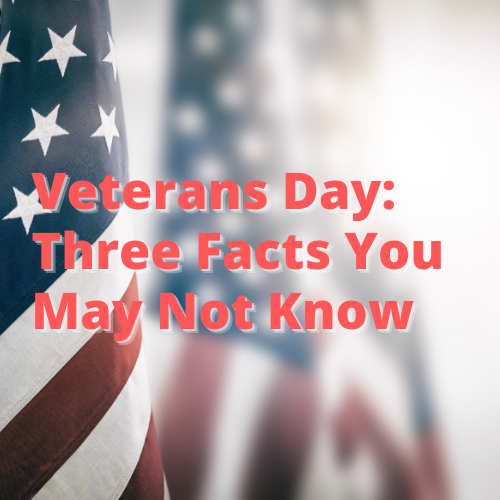 Veterans Day: Three Facts You May Not Know
Veterans Day Facts
Fact One
Veterans Day was originally known as Armistice Day in 1919, which was the first anniversary of the end of World War I.
Fact Two
Then, in 1926, Congress passed a resolution for an annual observance. It wasn't until November 11, 1938 that it became a national holiday.
Fact Three
Unlike Memorial Day, this holiday honors all American Veterans whether they are alive or not and who served in the armed forces during war or peacetime.
Behavioral Health Services
Many of the men and women serving in the armed forces do not receive the care they deserve. Due to this, many experience depression, anxiety or substance use disorders. Moreover, if you know a veteran in need, please have them contact our Veterans Engagement Specialist Andy Lexow.
E: alexow@lifelineconnections.org
Services Offered:
We offer the following: Substance use disorder treatment in both an inpatient and outpatient setting. Additionally mental health outpatient services are available.
Case Management:
Clothing

Health insurance

Help making appointments

Social support

Housing

Employment

Accessing VA benefits

Substance use treatment

Mental health treatment
In early 2022 we will also begin to offer Animal Behavior Therapy. In short, this will give men and women who have or are serving in the armed forces, and those 18 and older with a mental health condition, the opportunity to experience the powerful therapeutic benefits of groundwork with horses.