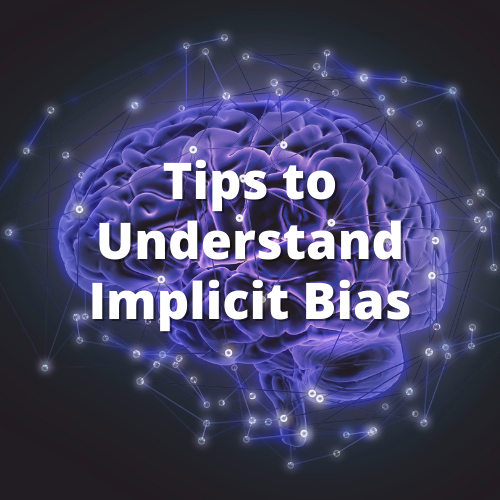 Tips to Understand Implicit Bias
How can you understand implicit bias?
Implicit bias is a term that describes unconscious attitudes or feelings toward people or their associated stereotypes. There are many different stereotypes for all races and genders. They range from assuming what a person eats or drinks to how they might wear their hair or clothes.
Why does it matter?
Most human actions and reactions are without conscious thinking. This allows our brain to function in our complex world. But this means implicit bias will play a large role in how a person acts because it happens unconsciously. This can be dangerous. In many studies it was found that those with higher implicit bias toward black people are more likely to see non-weapons as weapons. For example someone getting their phone out of their pocket may unconsciously be viewed as a gun or a comb for a knife. In these same studies, white doctors referred to black patients as less cooperative.
What can we do?
There are many social scientists that are still in the early stages of learning how to truly overcome these unconscious biases. But everyone has a role to play from pop culture, media and the people around us. Until there is a clear way to remove these implicit biases from society it's important to be self-aware and identify areas where they may affect your own behavior and judgement. Be conscious and take a step back before making a bias statement about another race, gender or even a country. The more we become aware of things we want to change within ourselves and work on a resolution, the more unconscious it will become. This is necessary on all levels to view each human as an equal.
How to get help with anxiety
Implicit bias and the lack of people that understand implicit bias can cause severe emotional distress such as anxiety or depression. If you want help with a mental health condition, reach out. There are mental health professionals here to work with you every step of the way and online support groups. Learn more about our mental health programs.
Source: https://horsley.yale.edu/sites/default/files/files/IB_Strategies_033012.pdf