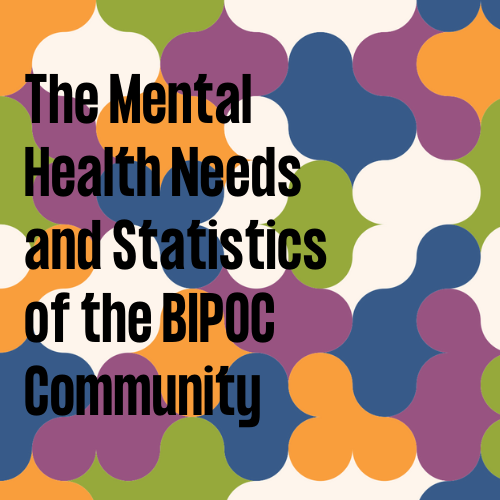 The Mental Health Needs and Statistics of the BIPOC Community
What are the Mental Health Needs and Statistics of the BIPOC Community?
Each July, we join Mental Health America and raise awareness to the mental health needs and statistics of the BIPOC community; of those that are often overlooked. These groups of people include BIPOC, those that identify as part of the LGBTQIA+ community and refugee and immigrant groups.
Mental health needs and conditions do not discriminate based on race, color, gender or identity.
BIPOC Mental Health Statistics
Here's a closer look at the amount of people within the BIPOC population that have a mental health condition.
LGBTQIA+
Native/Indigenous
Asian American/Pacific Islander
Black/African American
Latinx/Hispanic
In addition, of those that participated in these mental health screenings, many were at-risk or already identified as having a substance use disorder. Above all, the groups that had the highest risk were LGBTQIA+, Asian American and Pacific Islander, Native and Indigenous people. For instance, Native and Indigenous people screened higher for bi-polar disorder and PTSD. Similarly, biracial groups screened higher for those along with eating disorders.
Disparities in Mental Health for BIPOC
This group of people in our community is less likely to receive mental health care. For example, in a recent study it showed that among adults with mental health conditions, 48% of white received services. Additionally, only 31% of blacks and Hispanics and 22% of Asians received them.
Factors that Affect Access to Treatment
No insurance
Stigma associated with mental health conditions
Lack of diversity among providers
Language barriers
Distrust in the health care system
Low cultural competence among providers
Why Does This Happen?
Lack of cultural understanding by health care providers is a big contributor. For instance, this includes language differences, stigma of mental health conditions and cultural presentation of symptoms.
What Can We Do?
Here you can find specific resources for mental health support and treatment specifically for the BIPOC community.
No matter what race or group you identify with, if you believe you have a mental health condition, reach out for help. There are mental health professionals here to work with you every step of the way and online support groups. Learn more about our mental health programs.