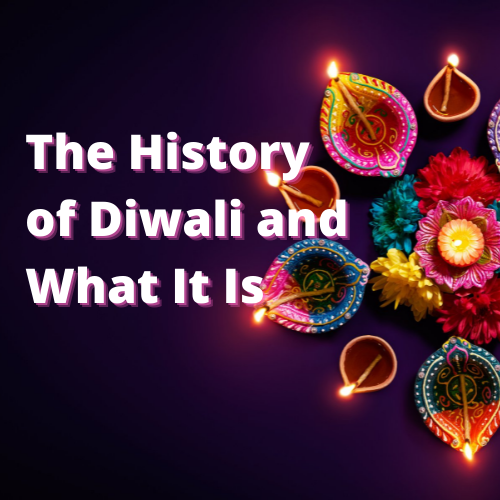 The History of Diwali and What It Is
What is Diwali?
Diwali is both a religious and cultural holiday and is celebrated by Hindus, Jains, Sikhs and some Buddhists. In India, it is the biggest holiday of the year and is also called the Festival of Lights. The name comes from the row of clay lamps (called deepa) that Indians light outside of their homes. This light symbolizes the inner light that protects from spiritual darkness.
How do people celebrate Diwali?
Diwali is celebrated throughout five days.
Day 1: People that celebrate Diwali will clean their homes and shop for hold or various kitchen utensils. This is to bring them good fortune.
Day 2: Homes are decorated with clay lamps and people create patterns on the floor using colored powder or sand. These patterns are known as rangoli.
Day 3: This is the main day of the festival of lights. Families will gather together for a prayer to the Goddess Lakshmi (Lakshmi puja) and then will feast on celebratory food and enjoy fireworks.
Day 4: Day four is the first day of the new year when gifts are given along with best wishes for the season.
Day 5: Traditionally on day five, brothers will visit with their married sisters and they are welcomed with an extravagant meal.
The importance of Diwali
The story is generally interpreted by Hindus based on where they live. However, the one common theme regardless of where people celebrate is the victory of good over evil.