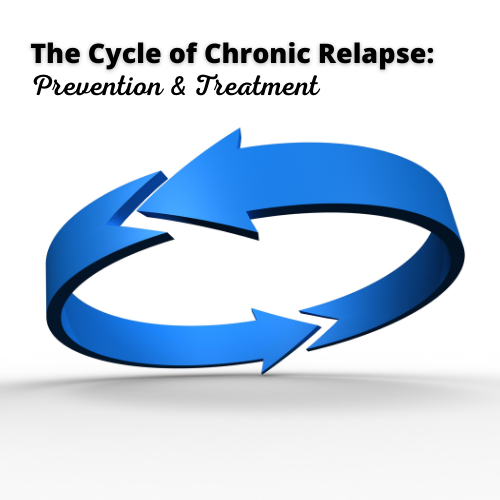 The Cycle of Chronic Relapse | Prevention & Treatment
The Cycle of Chronic Relapse (Recurrence of Symptoms) | Prevention & Treatment
Substance use relapses are very common. However there are some in recovery that have or will experience the cycle of chronic relapse.
What causes the cycle of chronic relapse?
There isn't always one cause that leads to relapse. In fact, it's usually a combination of multiple things. Here are some of the most common reasons why a person in recovery may go back to substance use.
Untreated mental health disorder
Many people that deal with substance use disorder usually have at least one underlying mental health disorder that needs to be treated along with the substance use. If left alone, the cycle of chronic relapse is significantly higher because when symptoms occur, the person may feel the need to numb their emotions instead of using skills a counselor can teach them.
Environment
A person who lives in a toxic environment or associates with people still using will have a huge impact on their recovery. Many times old friends can trigger the urge to use by simply being around them. The brain can sensationalize memories that may have felt good in the past but when a person is in recovery they need to be mindful of the people they associate with and the potential triggers it can cause.
Lack of support
This is also a common trigger for chronic relapse. Early in recovery it's important to have a strong support system in place. Additionally if a person begins going to support meetings and spending time with positive people who can encourage them to continue their recovery journey the potential of relapse is much lower.
Everyone's recovery journey is unique. Once out of treatment it's important to work with your counselor on next steps because it allows the individual to stay on target with their recovery goals.
Here at Lifeline Connections, we offer all of these things with our substance use treatment services and recovery community. Additionally our compassionate counselors are a phone call away to help you get started on your recovery journey. Call (360) 397-8246 ext. 30500 to schedule an admit appointment.