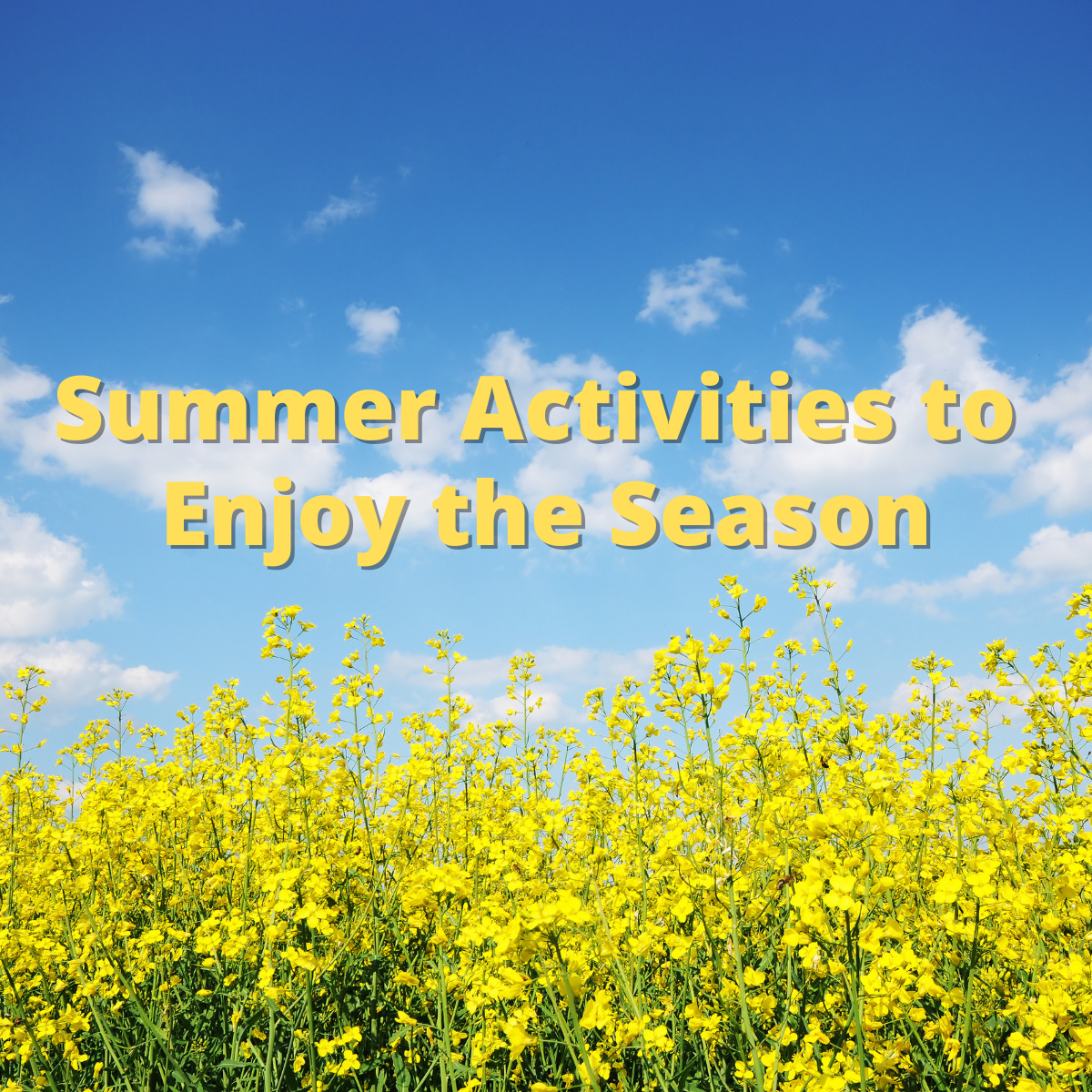 Summer Activities to Enjoy the Season
Summer activities for 2022
The spring weather has been especially rainy. Now that consistent sunny, summertime weather is around the corner, we've created a list of summer activities to enjoy. They also benefit mental, emotional and physical well-being in many ways!
It is located in Port Orford, Oregon; just off the highway. This fun adventure features 23 scientifically accurate dinosaur models. It seems like so much fun to look at, but also like a nice place to walk around to get some energy out. If you're heading to the coast this year, it would be a great stop along the way.
If you take a short trip to the Painted Hills of Oregon, you won't be disappointed. It's near the city of Mitchell, OR, and these hills are incredibly picturesque and you get a decent hike as well. The scenery is calming and there are inexpensive accommodations to allow a long weekend.
Portland is one of the most bike-friendly cities in the U.S. You can with family, friends or by yourself to enjoy some solitude or "me-time". You can bond with your spouse, create a memory with a friend or meditate and practice mindfulness by yourself. Whatever makes you feel like you can take full advantage of this season is worth it.
At the Hoyt Arboretum, there is something for everyone, even kids! It's practically a museum of 6,000 trees and there are even stroller-friendly trails. It is free to the public and open up until 9:30 at night if you feel like you want to make the most of a beautiful sunset.
The Columbia River is home to several types of fish including salmon and steelhead. In addition, there are many opportunities to either compete or just have a relaxing day by the lake. This is the type of activity that can either include everyone, or that you can just take advantage of for yourself. On the Washington State fishing site, you can search for which types of fish populate which areas and make a bucket list of rivers and lakes to catch the different types of fish available in the Pacific Northwest.
If you or a loved one is in recovery, it's helpful to develop healthy hobbies to make healing and healthy living easier.
Are you looking for treatment?
When searching for the right treatment center the first thing aside from location is to see what their continuum of care is. Ask the following:
Do they provide inpatient residential services after detox?
Can they get me in immediately after?
Once residential treatment is complete what's next?
Choose a center with a full continuum of care because it allows the individual to stay on target with their recovery goals. Here at Lifeline Connections, we offer all of these things. Additionally our compassionate counselors are a phone call away to help you get started on your recovery journey. Call (360) 397-8246 ext. 30500 to schedule an admit appointment.