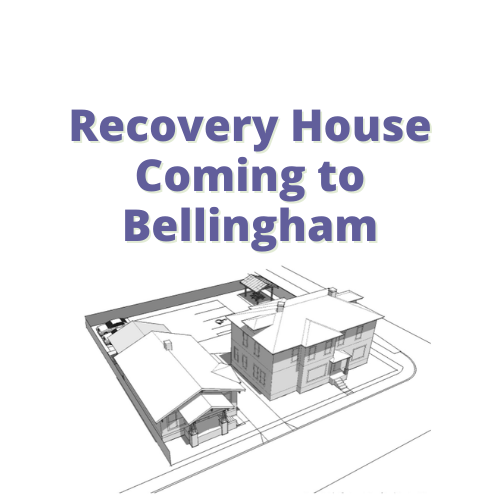 Recovery House Coming to Bellingham
A new recovery house in coming to Bellingham
Lifeline Connections is excited to announce that we will soon have a recovery house open to serve those in the Bellingham, WA area! This inpatient treatment facility will provide a safe, stable home for up to 16 men while they receive the tools necessary to begin their recovery journey.
This home will have staff on-site 24/7 to ensure everyone's safe recovery.
These men will have required treatment hours to complete each week and in support of our overall mission for wellness, there will not be smoking allowed on the grounds.
Why are these facilities important?
Mental health treatment
Many people that deal with substance use disorder usually have at an underlying mental health disorder. This needs to be treated along with the substance use. If left alone, the cycle of chronic relapse is significantly higher because when symptoms occur, the person may feel the need to numb their emotions instead of using skills a counselor can teach them.
Environment
A person who lives in a toxic environment or associates with people still using impacts recovery. Many times old friends can trigger the urge to use by simply being around them. The brain can sensationalize memories that may have felt good in the past. But when a person is in recovery they need to be mindful of the people they associate with and the potential triggers it can cause.
Lack of support
This is also a common trigger for chronic relapse. Early in recovery it's important to have a strong support system in place. Additionally if a person goes to support meetings and spends time with positive people, the potential of relapse is much lower.
How you can help
We will have an online, virtual event Tuesday, April 27th at noon via Zoom and Facebook Live to help raise funds for this new recovery house. We hope to raise $15,000 to help furnish this home, provide dishes and cutlery along with nice towels and other toiletries.
Please mark your calendars and join the event or you can donate on our website.
We look forward to sharing more as this program progresses!