Recovery Events
I Love Recovery Dance and Speaker Event – Friday, February 16, 2018!
This popular free event is designed for the entire family!  Join us for dancing, raffle prizes, kid games, food, and awards.  Heck bring the family and get a family photo in the popular photo booth.  This giving back event has been so popular that it continues to expand and get better every year.  We hope to see you at Clark College Gaiser Hall 6-8pm!
  New Recovery Resource Center Opens
9317 NE Hwy 99, Suite M, Vancouver, WA
This new community center will host recovery related meeting, a computer lab, charging station and eventually a coffee shop and recovery bookstore.  In addition, local artists will have artwork on display and for sale.  This is also the new home of the Lifeline Connections Alumni Committee.  Stop by and check it out.   We'd love for you to plan to stay and use the many new resources available to all of Vancouver's Recovery Community.
I Love Recovery Dance and Speaker Event – Friday, February 12th, 2017!
Come and join with others and celebrate your recovery.  This promises to be a really fun family friendly event which will include food, a photo booth, games for kids, music & dancing, and raffle prizes.  This event is sponsored by Lifeline Connections Alumni Committee as a giving back to the community event.  The event is at Clark College Gaiser Hall starting at 6:00pm.  Don't miss out!
Halloween Shenanigans – Friday, October 28th!
CVAB Reach Too is a sponsoring a fun family friendly recovery Halloween event at St. Luke's Church, 426 E. Fourth Plain Blvd from 5:30-7:30pm.  Costumes encouraged!  Come and join in on the fun!
 
Come and join the Lifeline Connections Alumni Committee!
This is a fun, dynamic, and vibrant group whose mission is to provide a safe environment for individuals in recovery to give back, gain camaraderie, plan events and participate in pro social activities.  All are welcome.  Meetings are held the first and third Wednesday of each month in the Center for Community Health Building, County Conference Room from 6:00-7:00pm.  A light dinner is served.  We hope to see you soon!
15th Annual Clark County Recovery Forum
Plan now to attend this annual event celebrating Vancouver's Recovery Community.  This year's theme of Join the Voices of Recovery: Our families, Our stories, Our recovery will be celebrated Saturday, September 17th from noon-3:00pm at Clark College Gaiser Hall. Lunch will be served at noon with time to circulate among the various community resource tables.  Several of the featured speakers are Lifeline Alumni.  Come out and show your support!
The Alumni Committee entry is Awarded 2nd Place Spirit Award
Threatening skies could not dampen the spirits of Lifeline Connections Alumni that came out to show their pride in being in recovery.  The 2nd place spirit award made it all worth the time investment.  Thank you to John Jenkins, Chris Attaway and Bob Edgel for the many volunteer hours donated in building the float which was a loose replica of the Clark County Fire Boat in honoring this years parade theme of "Celebrate Service" in memory of former Fire Chief Dick Streissguth .  Plan now to join us for the Camas Days Parade July, 23, 2016.  More information to come as we get closer to parade day.
 Hazel Dell Parade Saturday, May 21st.  Come and join in on the fun!
The 52nd Annual Hazel Dell Parade of Bands is just around the corner, May 21, 2016. This years theme is "Celebrate Service" with a focus of honoring those in our community that provide the services we depend on.
With over two dozen local bands and over 100 total entries, this year's Parade will be one of the best ever. As usual, the Parade starts promptly at 10:30 AM.
The Lifeline Connections Alumni Committee "Float" will resemble (loosely!) the Clark County Fire Boat.  All alumni and family members are welcome to come and walk the parade route alongside the float.
With your participation who knows we might win the best in Spirit Award again this this year! Please plan know to come and join in on the fun!
Note:  We will also have a float in the Camas Days Parade Saturday, July 23, 2016.
2015 Alumni Committee Awards

Clark County Department of Community Services Access to Recovery (ATR) (Camilo de Guzman, Cyndi Smith, Barbara Gerrior, DeDe Sieler) of the 2015 Community Partner Award.  ATR works actively with individuals, businesses, government, education, law enforcement, social services, youth, volunteers, and other advocacy groups to provide services and address relevant issues to reduce the impact of substance abuse in our community.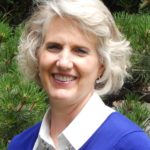 There are many details involved in executing Alumni Committee events.  Shannon Edgel has worked behind the scenes since the inception of the committee creating promotional material, working on floats for parades, creating signage, etc.. to make sure that events came off without a hitch.   Shannon's passion in working with individuals in recovery is what drives her support. Shannon is the recipient of the 2015 MVP (Most Valuable Person) Award.
Comedian Bob Perkell to perform at Clark College I love reco♥ery FUNdraiser Event
Join us Friday, February 26th from 6-9pm at Gaiser Hall Student Center on the Campus of Clark Community College for a family friendly fun filled evening.
Recovery comedian Bob Perkell will entertain while you enjoy pizza, soda, and dessert.  You will also have the opportunity to visit community resource booths and best of all network with others in Vancouver's recovery community.
All activities are no charge with a suggested donation to help support future Giving it Back! events.
2014 Alumni Committee Awards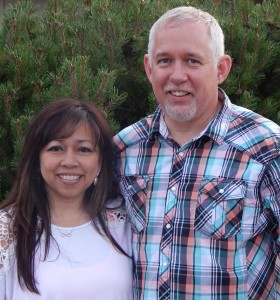 Pastor Bill and Vicky Smith are tireless supporters of individuals in recovery and often extend their generosity to support the Lifeline Alumni Committee's efforts and activities.  The Committee is proud to select Pastor Bill and Vicky Smith as the recipients of the 2014 Community Partner Award.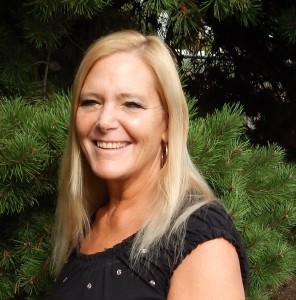 Sandra Lane served as the founding president of the Lifeline Alumni Committee 2013-2015.  During that time she contributed countless hours required to lay the ground work required including establishing fundraising activities that allow the committee to "give back" to the community through family friendly events.  Sandra Lane is the recipient of the 2014 MVP (Most Valuable Person) Award.
"The one thing I told Lifeline I wanted out of treatment was to know what it is like to be happy in this lifetime before I die. Thank you Lifeline from the bottom of my heart for I have achieved that one thing I hold very dear to my heart. I have become a productive member in society that only comes from an addict who truly found recovery."

– Chris A.