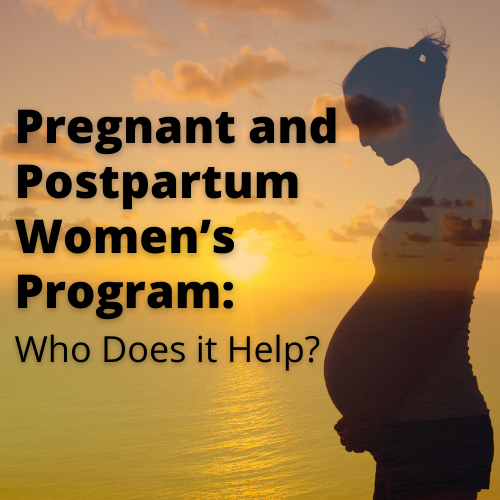 Pregnant and Postpartum Women's Program: Who Does it Help?
The need for Pregnant and Postpartum Women's Programs
There aren't many Pregnant and Postpartum Women's Programs locally, let alone across our country. Many efforts have been made in order to help those pregnant and postpartum women with their substance use disorders. For example, in 1989, Washington State enacted the Omnibus Budget Reconciliation Act. This gives pregnant and postpartum women with substance use conditions priority for receiving treatment services. In addition, it expanded the eligibility requirements for treatment services to 185% of the Federal Poverty Level.
Substance misuse among pregnant women
Since the early 2000s it has shown a year over year increase in the misuse of substances in pregnant women. One study done by SAMHSA showed in one year alone, the increase was almost 40%. The two most common substances were marijuana and prescription drugs.
Lifeline Connections' Pregnant and Postpartum Women's Program
Lifeline Connections has an intensive inpatient Pregnant and Postpartum Women's Program in Vancouver, WA. Meaning that moms parenting children ages newborn up to age five are able to stay for up to six months. During their stay, they will focus on treating their substance use disorder and receive the following:
Mental health treatment
Parenting classes
Basis life skills classes
Family support services
Therapeutic childcare
This program allows up to 16 women with their children to get the help they need to begin their journey to health and wellness.
Do you or someone you know want professional help?
Lifeline Connections offers an integrated, holistic approach that includes therapy and case management. Moreover our doctors specialize in the treatment of co-occurring mental health and substance use disorders. They work to solve ones that have a compounding effect. Contact us and reclaim your life.
Contact a doctor for a referral or find a therapist. They can work to design a custom plan for wellness.  Secure treatment is over the phone or computer with telehealth, providing coping skills for grief, loss, depression and anxiety. They will work with you one-on-one to get you feeling better.