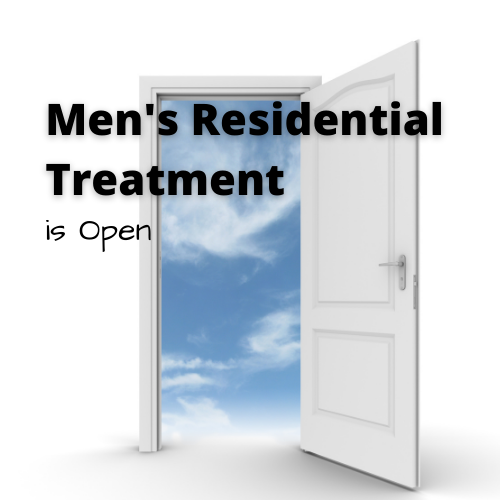 Men's Residential Treatment is Open
Men's Residential Treatment is Open
Behavioral health conditions continue to rise. What many people and referring agencies need to know is that our Men's Residential Substance Use Treatment is open. We are here and we want to help.
Recent Statistics
In a recent six day study, 40% of younger adults, racial/ethnic minorities, essential workers and unpaid adult caregivers reported disproportionately worse mental health outcomes, increased substance use, and elevated suicidal ideation. Similarly, within those numbers, 13% identified themselves as newly started or increased their substance use. In short, the majority of the people surveyed said it was related to the current COVID-19 pandemic. Consequently, those that participated in the study were only a small percentage of our overall population.
The Men's residential/inpatient substance use treatment program at Lifeline Connections is evidence-based and individualized to each patient. Depending on the initial assessment the length of stay can be up to 45 days. Above all, this program provides a network of support and treatment options customized to your individual needs. Additionally there are alternative, holistic treatments like yoga and pet therapy. These options not only address substance use, but help develop a healthier, fulfilling life.
Safety Measures
Extra cleaning
Adherence to physical distancing
Each new patient receives a COVID-19 test
Daily screenings are in place for all patients and staff
How to Get Help
There are many ways to get in touch with a counselor who will complete an assessment. Call (800) 604-0025 ext. 0 or fax either of these numbers: (360) 226-0896 or (360) 226-4670. Additionally, you can email admissions@lifelineconnections.org.
Let Lifeline Connections help you reclaim your life.
Source: CDC June Study