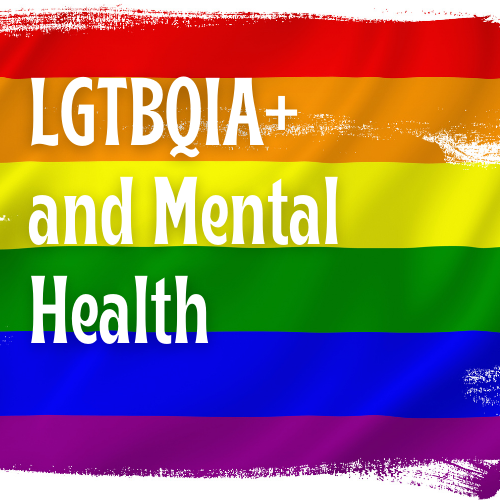 LGBTQIA+ and Mental Health
LGBTQIA+ and mental health
Mental health and overall healthcare can be a problem for any population. A group highly affected is the LGBTQIA+ community. Research shows that prejudice and biases presented in the general population can result in negative mental health outcomes for minority populations. People who identify as LGBTQIA+ are three times more likely to have a mental health condition. This is generally because of the circumstances and discrimination that they are exposed to. Discrimination can extend into healthcare treatment which makes it difficult to find appropriate care.
Statistics for the LGTBQIA+ community
In a recent survey published by Mental Health America, 4.5% of the US population identifies as lesbian, gay, bisexual or transgender. Of those people, 39% have had a mental health condition in the past year alone. That comes to almost 5.8 million people.
LGBTQIA+ and mental health in youth
In addition, statistics show that LGBTQIA+ youth are six times more likely to experience symptoms of depression and are twice as likely to feel suicidal and over four times as likely to attempt suicide when compared to heterosexual youth. It's one of the leading causes of death among LGBTQIA+ individuals ages 10-24. Almost half of the transgender population experience suicidal ideation.
Depression, anxiety and co-occurring disorders
The LGBTQIA+ population is six times more likely to experience depression and also have higher rates of anxiety disorders or PTSD. Additionally, they experience substance use at rates two to three times higher than the general population. Members of the LGBTQIA+ community are also 1.5 times more likely to be daily smokers. Substance use is used as a coping mechanism due to the lack of support. However, those who are able to find a strong, supportive community among their peers, family or community show better outcomes in all of these areas.
The healthcare for the LGBTQIA+ and especially mental healthcare has improved, resulting in a myriad of resources and support. The lack of understanding or fear of rejection people might experience is common. Finding someone who can support you on your path to recovery is imperative. There are many ways to treat mental health disorders, including several kinds of therapy and medications, as well as support meetings.
If you or someone you know would like to get an assessment for a mental health disorder, we can help and Lifeline Connections does not discriminate; all are welcome. There are mental health professionals that you can connect with virtually through Telehealth. They'll work with you every step of the way and connect you with online support groups. Learn more about our mental health programs.
Source: https://mhanational.org/issues/lgbtq-communities-and-mental-health