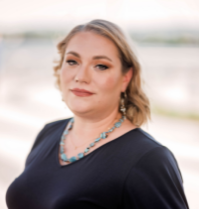 Vice President of Crisis and Stabilization Services
Arianna Kee has worked at Lifeline Connections since 2010, initially as the Mental Health Programs Director then moving into the role of Deputy Clinical Officer before accepting her current position early in 2021.
Arianna received her Master's degree in Counseling Psychology with a Specialization in Addiction Treatment from Lewis & Clark College. She holds a Bachelor's degree in Psychology and Criminal Justice from the University of Nevada.