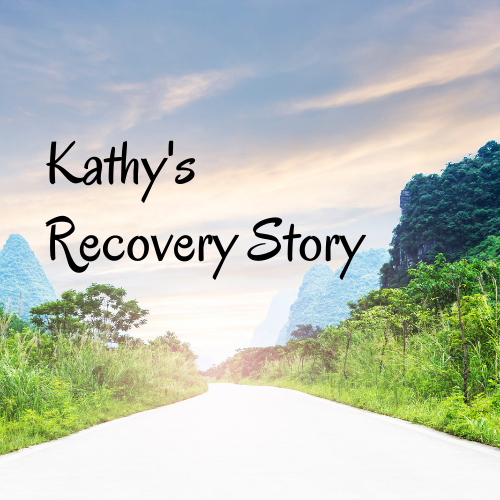 Kathy's Recovery Story
A powerful recovery story
We are proud to share a recovery story from one of our patients. It can help other's remain on their recovery journey, or it can help someone else begin.
Kathy's recovery story
I was about 13 or 14 when I began to experiment with pills. At about 16, I was sipping alcoholic drinks at home when my parents had parties. I drank with my friends and discovered pot. After that, I found cocaine and pills.
I was totally out of control by the 80s. I had no real friends, I was using people; living in a drug-induced state. By the early 90s I had lost friends, I was losing weight, not sleeping and not eating. I had no life, no self-esteem and I was very isolated.
A cross country move
In 1991, I moved from Miami, FL to Vancouver, WA.  I needed to get away from people, places and things that were slowly killing me. I spent 10 months in treatment and stayed clean for several years. In the late 90s I had several surgeries and became addicted to pain pills and muscle relaxers. I started smoking pot again as well.
In October of 2011, I hit my bottom at a birthday party because I had mixed too many pills. I passed out for 2 days. Then we lost a family member to an overdose. It was at his service that a light bulb came on and I realized it could have been me.
The desire to get help
I decided to seek treatment…again. In my search I found Lifeline. Begging them for a bed, I called every day until on 11/3/11 I was told they had space for me.
I was given many helpful tools and learned to look at life a whole different way, I was able to find the positive aspects of myself and I gained self-esteem. I learned to control my reactions and my anger. For the first time I felt I was in control of my life. I was ready to start a new life and Lifeline guided me thru the fog.
Recovery has resulted in a 180 degree turnaround in my life. I have a service position in my home group and have the respect of my family again. My home life is very happy. My partner and I are very close; we are able to have conversations instead of fighting. I volunteer with Habitat for Humanity and I give back as often as I can. I have a Higher Power in my life today. My life is filled with caring, sharing and helping others.
Lifeline truly gave me my life back.
Do you want help?
Lifeline Connections commits to long-term wellness for our patients. For example, we offer an integrated, holistic approach that includes substance use disorder treatment, therapy and case management. Our doctors specialize in the treatment of co-occurring mental health and substance use disorders, working to solve ones that have a compounding effect. Contact us and reclaim your life.
Contact a doctor for a referral or find a therapist. For instance, they can work to design a custom plan for wellness. Secure treatment is over the phone or computer with telehealth, providing coping skills for grief, loss, depression and anxiety. Moreover, they will work with you one-on-one to get you feeling better.