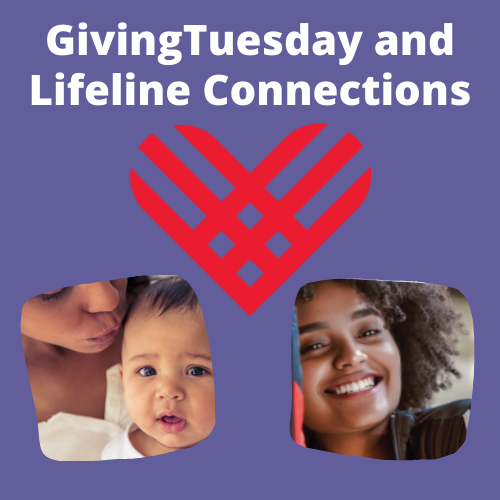 GivingTuesday and Lifeline Connections
GivingTuesday 2021
What is GivingTuesday? How will GivingTuesday help Lifeline Connections? This global movement is meant to encourage generosity not only in our local communities but across the world. Additionally, its meant to spread kindness and acts of generosity in a person's everyday life.
History of GivingTuesday
This movement was created in 2012 with the basic plan to encourage people to do something good. Over the years this New York-born idea grew into its own independent nonprofit and spread globally. Each year, GivingTuesday inspires millions of people to come together, give and celebrate generosity.
How will it help Lifeline Connections?
GivingTuesday 2021 will help us continue to support the women that are on their road to recovery in our Women's Recovery Center and our Pregnant and Postpartum Women's Program. These women deserve to have the worn furniture in the communal living setting replaced so we can continue to provide a comfortable, home-like environment.
Thank you for any help you are able give.
How to donate
Visit https://lifelineconnections.org/givingtuesday-2021/ and see how your donation will impact many lives.
Do you know someone who wants to overcome a substance use disorder?
Lifeline Connections offers an integrated, holistic approach that includes therapy and case management. In addition, our doctors specialize in the treatment of co-occurring mental health and substance use disorders.
Above all, they can work to design a custom plan for wellness.  Additionally, secure treatment is over the phone or computer with telehealth, providing coping skills for grief, loss, depression and anxiety. In short, they will work with you one-on-one to get you feeling better. So, contact us and reclaim your life.