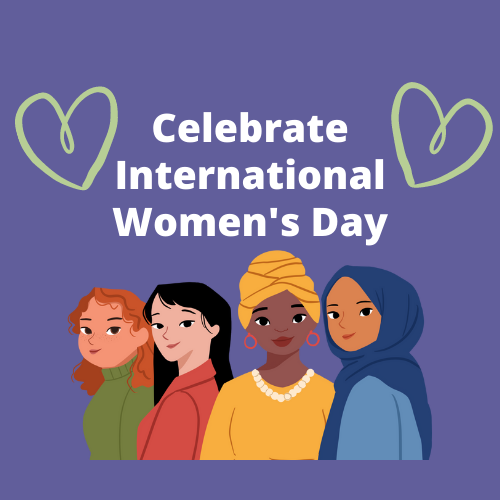 Celebrate International Women's Day
Celebrate International Women's Day
International Women's Day is March 8th each year. People come together and celebrate the achievements of women across the globe. These achievements are in politics, culture, economic and social.
Themes of International Women's Day
Each year since 1996 there has been a theme in which to guide people to celebrate International Women's Day. Themes generally follow events happening across the globe. However many of the themes repeat themselves such as empowering women, ending violence against women and girls, uniting for peace and human rights.
The theme for 2022 is gender equality today for a sustainable tomorrow.
How Can You Celebrate?
There are many ways to celebrate and help bring awareness.
Show Support on Social Media
Post to your social media accounts and include the hashtag #BreakTheBias. Social media reaches millions of individuals every day and your post could bring new awareness to someone who may not know that women still face inequality when it comes to many things including bias in the workplace, pay or the percentage of call backs on a resume submitted.
Show Appreciation for the Women in Your Life
When you uplift a woman it will continue to pay itself forward. Words of encouragement, appreciation and love go a long way. In addition, so can a phone call to a friend, family member or co-worker to let them know you see them and you see the accomplishments they've made.
Donate to Charity
There are many organizations that support women and also fight for gender equality.
Women for Women International is an organization that connects women survivors of war with other women, resources and support to help them see their own power.
Dress for Success is a global nonprofit that provides a network of support, professional clothes and development to empower women in the workplace.
No matter how you choose to celebrate International Women's Day education and empowerment of other women are key to change.