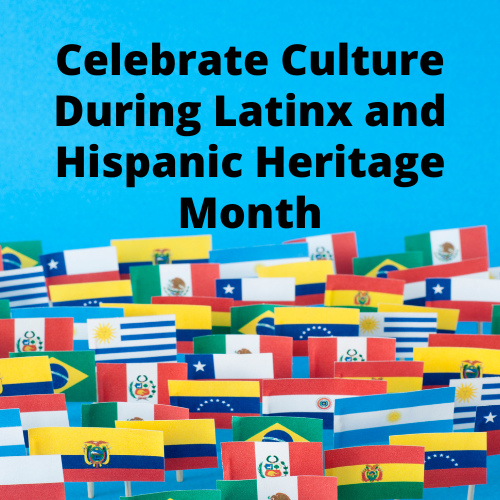 Celebrate Culture During Latinx and Hispanic Heritage Month
How to Celebrate Culture
Latinx and Hispanic Heritage month is a time to recognize the achievements and contributions of all Latinx and Hispanic American champions who have inspired many to achieve success. In addition, celebrate culture to those who have paved the way for others to have the opportunity to do the same.
The 30 days of Latinx and Hispanic Heritage Month is a period meant for recognition, education and celebration. At Lifeline Connections we are proud to take this time to recognize all Latinx and Hispanic peoples including our patients and staff as we learn more about their history.
We encourage you to reach out to the Latinx and Hispanic individuals in your life and celebrate with them. Let us recognize, honor and celebrate characteristics for which this population is known. For example, hard work, family and community. Additionally the optimism many have even though circumstances may not be good and the ability to see opportunity and seize the moment.
'echele ganas' – roughly translates to "Give it your all!"
Books by Latinx and Hispanic authors
Marcelino Pan y Vino, José María Sánchez-Silva
Olga Dies Dreaming by Xochitl Gonzalez
No Filter and Other Lies by Crystal Maldonado
Ophelia After All by Racquel Marie
Lulu and Milagro's Search for Clarity by Angela Velez
Jefa in Training by Ashley K.
Latinx and Hispanic dance: Hit the dance floor!
Other ways to celebrate culture:
Food: Try out Latinx American flavors in your kitchen or visit your favorite restaurant and/or food cart
Games: Try a new game, such as the card game" Lotería
Language: Learn new Spanish or Portuguese words, like "let's celebrate!"
"Celebremos!"/ "Vamos clebrar!"
Movie Night: Grab a friend and/or family member and enjoy a movie together!
Book of Life
Capitán*
Coco*
Diarios de Motocicleta
El Norte
Encanto*
Frida
Maria Full of Grace
Pachamama*
Retablo
También la Lluvia
Viva Zapata
Vivo*
Y Tu Mamá También
Zipi Y Zape Y la Isla del*
*Family friendly
2 – New York Times