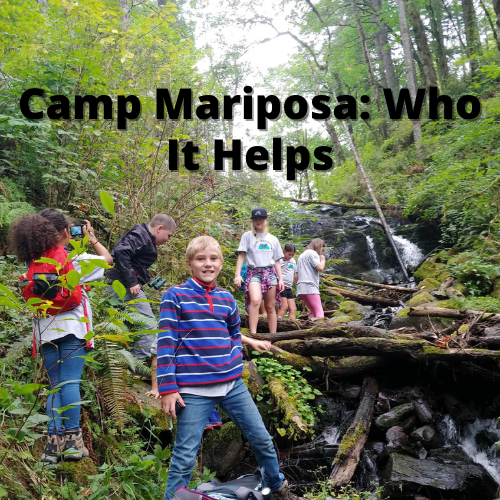 Camp Mariposa: Who It Helps
Camp Mariposa: Who does it help?
Camp Mariposa is one of the Children and Youth Services that Lifeline Connections provides. This unique camp provides services to kids 9-12 years of age in a weekend camp setting six times per year with follow up activities every other month. In addition, these camps are all led by mental health professionals. During months there isn't a camp, a variety of social activities are available for campers. Lastly, all camp activities are provided free of charge.
What kids learn at Camp Mariposa
Youth who attend learn coping skills that build resiliency and ultimately break the intergenerational cycle of substance use disorder. This camp also helps kids builds knowledge, life skills, confidence and provides an opportunity to connect with peers and adult mentors.
Who can attend?
We have open spots for kids 9-12 years of age that are Clark County residents and have been affected by the substance use disorder of a loved one or family member. Teens are receive a unique opportunity to continue their involvement in Camp Mariposa® as Junior Counselors.
How to apply?
Fill out the camper application and email it to our program supervisor, Megan Elvrum: MElvrum@lifelineconnections.org. 
Other ways to get help
The best ways you can help is to either become a mentor or make a donation. To become a mentor, complete the mentor application and email it to Megan Elvrum: MElvrum@lifelineconnections.org. If you prefer to make a donation, any amount will help these kids experience a life changing weekend. Visit our donations page to provide monetary assistance. We appreciate anything you can give.