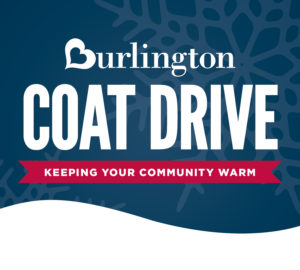 What: Burlington Coat Drive
When: Monday, Nov. 16th – Monday, January 4th
Where: Burlington Store# 887 7809-B Vancouver Plaza Dr. Unit 200 Vancouver, WA 98662
Join us for the 14th Annual Burlington Coat Drive presented to you by Burlington and Delivering Good.
There are millions of Americans that live below the poverty level and are in need of warmth. Delivering Good matches each Burlington store with a local agency, enabling the coats donated by customers in Burlington stores to be kept locally within the store community.
Lifeline Connections has been chosen to be the recipient of all coats donated to Burlington Store #887 located in Vancouver, WA. These coats will help keep some of Clark County's most vulnerable patients warm throughout the cold, winter months.
As a thank you from Burlington for your donation, you will receive 10% off your entire purchase.
We understand that 2020 has been a challenging year and we value your safety. If you are unable to visit the Coat Drive location in-person and would like to donate directly to Lifeline Connections, please see out DONATE page for options.