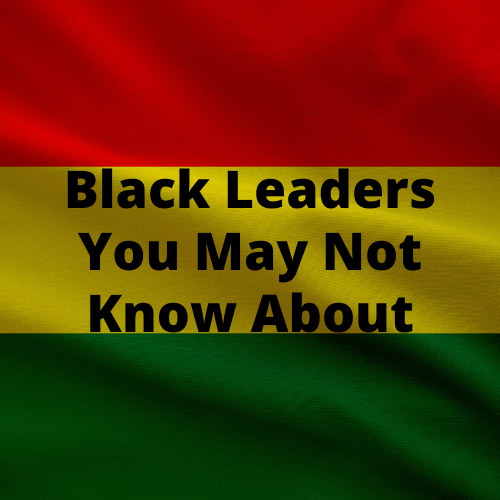 Black Leaders You May Not Know About
Black leaders
There are many Black leaders you may not know about that have accomplished huge milestones not only for themselves but for the Black community. Almost everyone can recognize the names Michael Jordan, Martin Luther King Jr., and Rosa Parks but what about the pioneers we don't know as household names?
As we continue to honor Black history month, let's explore some of the Black leaders you may not know about.
Madam C.J. Walker
Madam C.J. Walker was born on a cotton plantation but became the first self-made Black woman millionaire. She invented a line of African American hair care products and established Madam C.J. Walker Laboratories. She was also very well known for her generosity and philanthropy.
Robert Johnson
Robert Johnson because the first Black billionaire in 2001 when he sold the cable station he founded; Black Entertainment Television (BET). He also founded RLJ Companies which is a holding company that invests in business and is a partial owner of Charlotte's NBA team.
Claudette Colvin
Everyone is familiar with Rosa Park's story in Alabama when she refused to give up her seat for a white passenger. But just nine months before Rosa sparked the Montgomery Bus Boycott, Claudette was arrested for also not giving up her seat to white passengers.
Triggers related to history
Sometimes when you educate yourself on emotionally charged historical events it can cause triggers or anxiety. It's important to be aware of this and take a break if needed. However, if you find you want to seek help if the heightened emotions won't go away, we can help.
If you want help with a mental health condition, reach out. There are mental health professionals here to work with you every step of the way and online support groups. Learn more about our mental health programs.