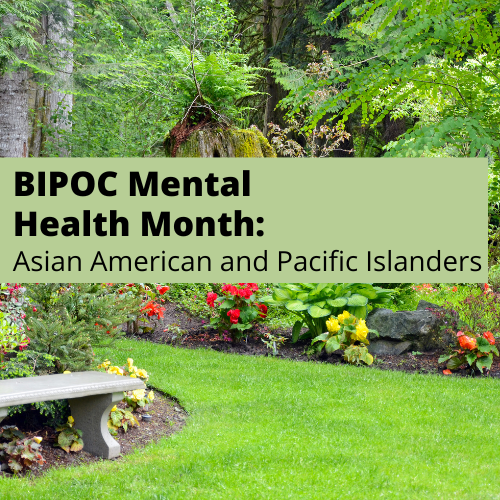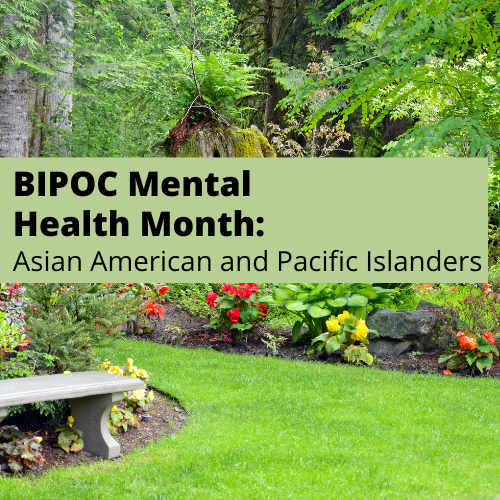 BIPOC Mental Health Month: Asian American and Pacific Islanders
The Asian American and Pacific Islander Communities
In the United States nearly three million people identify as Asian American or Pacific Islander. That's over six percent. Of those, almost fifteen percent report having a mental health condition in the last twelve months. Comparatively, that is more than the number of dentists, post-secondary teachers and lawyers in our country.
Who are AAPI?
Asian American and Pacific Islander communities are recognized by the term AAPI. It encompasses a wide range of nationalities, identities, countries and ethnicities. Additionally, many of the communities within the AAPI group face their own challenges, from the trauma of those who survived the countless wars in Cambodia and Vietnam. Additionally many Japanese Americans still face PTSD and other anxiety related symptoms when it comes to remembering the internment camps of World War 2. Along with those groups the Pacific Islanders, specifically native Hawaiians still experience historical trauma from how the islands were colonized.
Disparities in the Asian American and Pacific Islander Communities
This group of people in our community is over 73% less likely to seek treatment for mental health conditions.
There are many factors that affect the access and willingness to find treatment including:
No insurance
Stigma associated with mental health conditions
Lack of diversity among providers
Language barriers
Distrust in the health care system
Low cultural competence among providers
What Can We Do?
Here you can find specific resources for mental health support and treatment specifically for the BIPOC community. In short, these providers will have the cultural competence necessary.
No matter what race or group you identify with, if you believe you have a mental health condition, reach out for help. There are mental health professionals here to work with you every step of the way and online support groups. Similarly, learn more about our mental health programs.