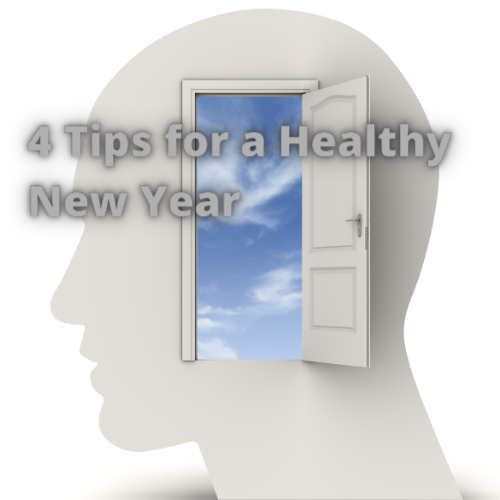 4 Tips for a Healthy New Year
What can you do to start the new year off healthy?
Finding a balance between all the things that you should do and want to do can be difficult. For example, many people work in excess of 40 hours a week to maintain financial stability. Because of some of these cycles or irregular work hours and other commitments (family, recovery meeting, etc.) basic needs like good sleep, food and exercise may not always happen. Here are four tips to help you begin a healthy new year.
Meditate
Meditation and yoga have grown more and more in popularity because it can ease pain, help with symptoms of mental health and slow cognitive decline. Additionally, you do not have to devote that much time to this activity. When you meditate for as much as 15 minutes, (during a lunch break or right before your sleep) it can help ease your stress levels and improve your mood and health.
Social Support
Strong friendship with others can be reassuring to us as individuals and give us someone that we can confide in and trust. This can go a long way in terms of mental health and can improve our sense of well-being. It also allows you to share and learn about different points of view, which allows you to find better solutions to your problems and vent.
Balance
It can be hard to balance everything and carving out time for yourself. Even though it's hard, it's important to make the time to recharge your batteries. Work with those around you so that you can make the time for things that you enjoy and care about. Ask your partner for 30 minutes a day to yourself. It could be to exercise, read a book or just lay down. When you give yourself time your productivity and overall happiness will improve.
Healthy Thinking
How you think can affect your mental health. Add a positive thought and something you are grateful for each morning when you wake up, before you get out of bed. It helps begin the day on a positive note and can help you feel better when tough situations come up throughout the day.
Lifeline Connections is committed to long-term mental wellness for our patients. We offer an integrated, holistic approach that includes therapy and case management. Our doctors specialize in the treatment of co-occurring mental health and substance use disorders. They work to solve ones that have a compounding effect. Contact us and reclaim your life.
Contact a doctor for a referral or find a therapist. They can work to design a custom plan for wellness.  Secure treatment is over the phone or computer with telehealth, providing coping skills for grief, loss, depression and anxiety. They will work with you one-on-one to get you feeling better.